December 1862 Autograph Document Signed by Union General John F. Reynolds as Commander of 1st Army Corps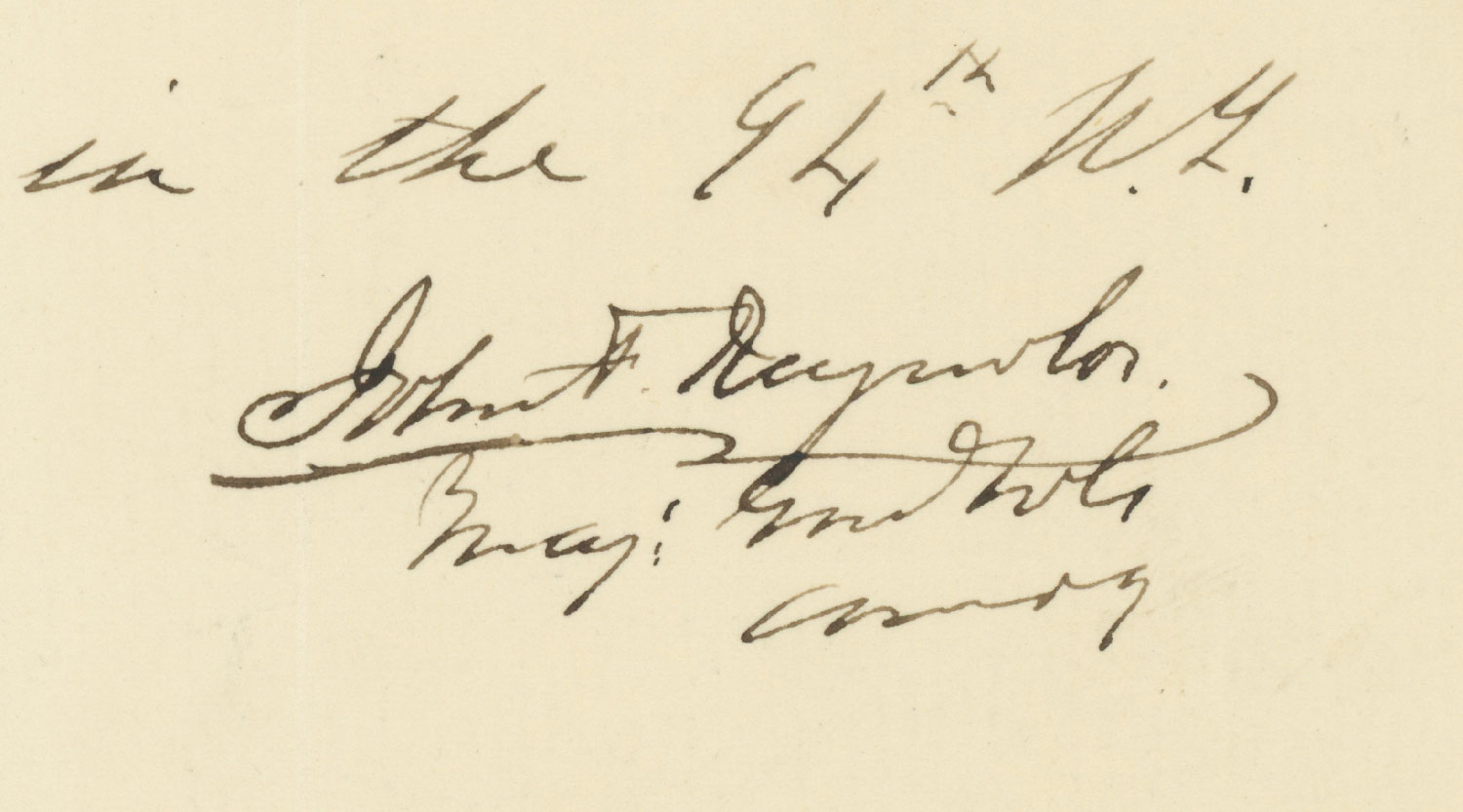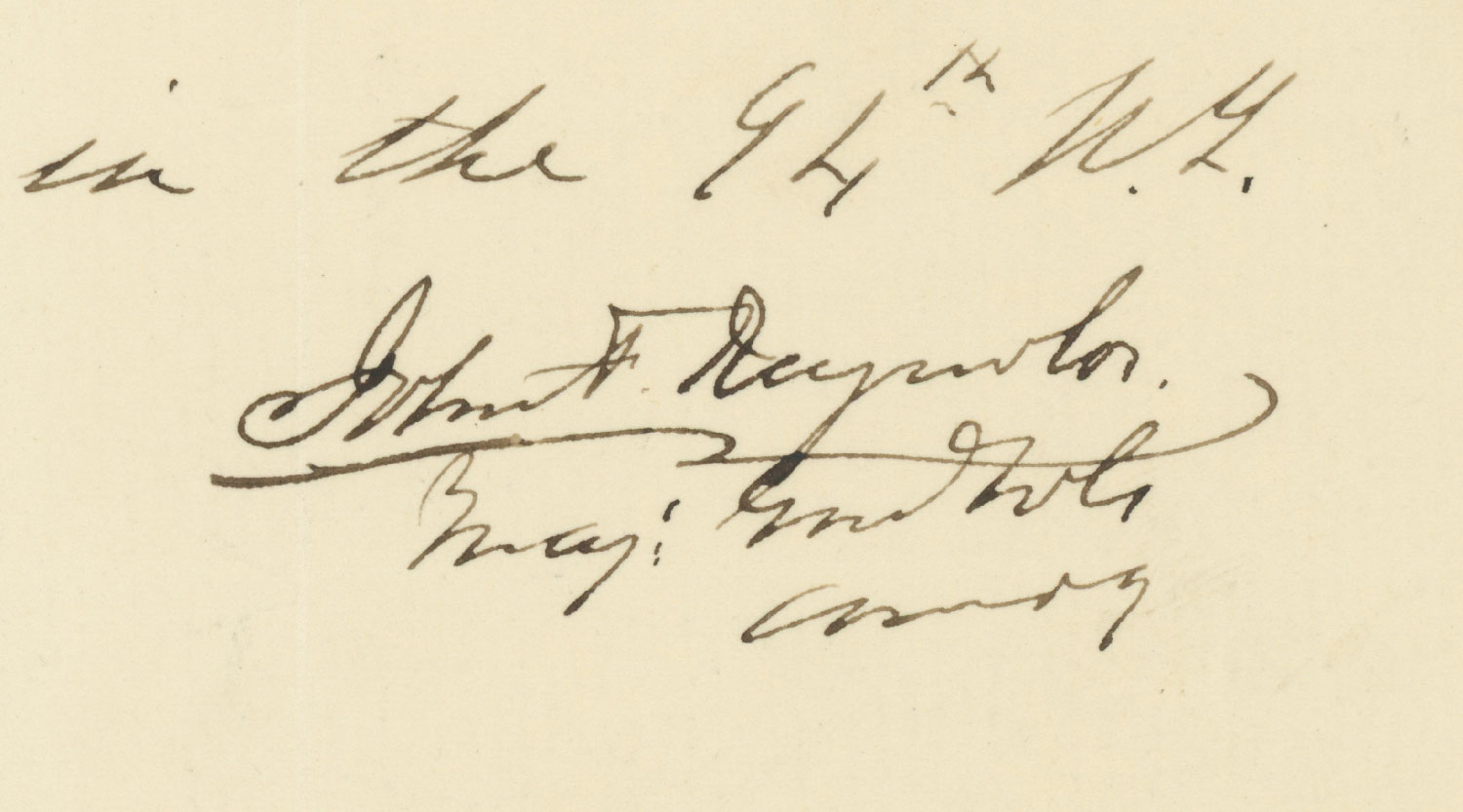 sold out
December 1862 Autograph Document Signed by Union General John F. Reynolds as Commander of 1st Army Corps
Item No. 8569732
An excellent war-date A.D.S. on 1st Corps, Army of the Potomac letterhead written by Union General John F. Reynolds as commander of the 1st Army Corps. Written to Lieutenant Colonel James Barnet Fry (later Brevet Brigadier General) at the War Department, the letter stated that a sergeant in the 21st New York had received a commission in the 94th New York. Both regiments were part of Reynolds's corps. It reads:
Head Quarters, 1st Army Corps,
Army of the Potomac.
Dec 19th / 62

J. B. Fry
Lt. Col. & A.A.G.
War Dept.

H. S. Colton of the 21st N.Y. has received a commission as 1st Lieut. in the 94th N.Y.

John F. Reynolds
Maj. Genl. Vols.
Comdg
Reynolds hailed from Lancaster, Pennsylvania, was an 1841 graduate of West Point, and earned two brevet promotions for gallant service in the war with Mexico. He commanded a brigade of the Pennsylvania Reserves on the Peninsula and was captured in an embarrassing incident in Boatswain's Swamp. After a brief stay in Libby Prison Reynolds was exchanged for Confederate General Lloyd Tilghman. Rejoining the army, he took command of the Pennsylvania Reserves Division in time for Second Bull Run, where a counterattack by his division prevented a catastrophic rout. Reynolds commanded the 1st Corps at Fredericksburg, Chancellorsville, and Gettysburg, where on July 1, 1863, he was killed instantly by a ball to the head while guiding the Iron Brigade into position.
Commissary Sergeant Henry R. Colton (Reynolds had the incorrect middle initial) was 28 years old when he enlisted at Buffalo in May 1861. He quickly rose through the ranks of the 21st New York, being promoted corporal in October 1861, sergeant in May 1862, and commissary sergeant in September of that year. In December 1862 he was commissioned first lieutenant in the 94th New York (under the name Henry R. S. Coulton). Colton was promoted captain in April 1864 and was dismissed two months later.
The letter measures about 5" x 8" and is in excellent condition with very light toning. There is a 1/4" puncture about an inch from the bottom edge (underneath the pencil signature), but no loss of paper. There are two horizontal creases and one vertical crease where it was originally folded. The reverse is blank, except for some nearly invisible residue from previous album mounting. A wonderful war-date piece by a storied commander.