1862 Letter - 1st Michigan Engineers & Mechanics - Murfreesboro Skirmishes - Longs to Play Melodeon in Camp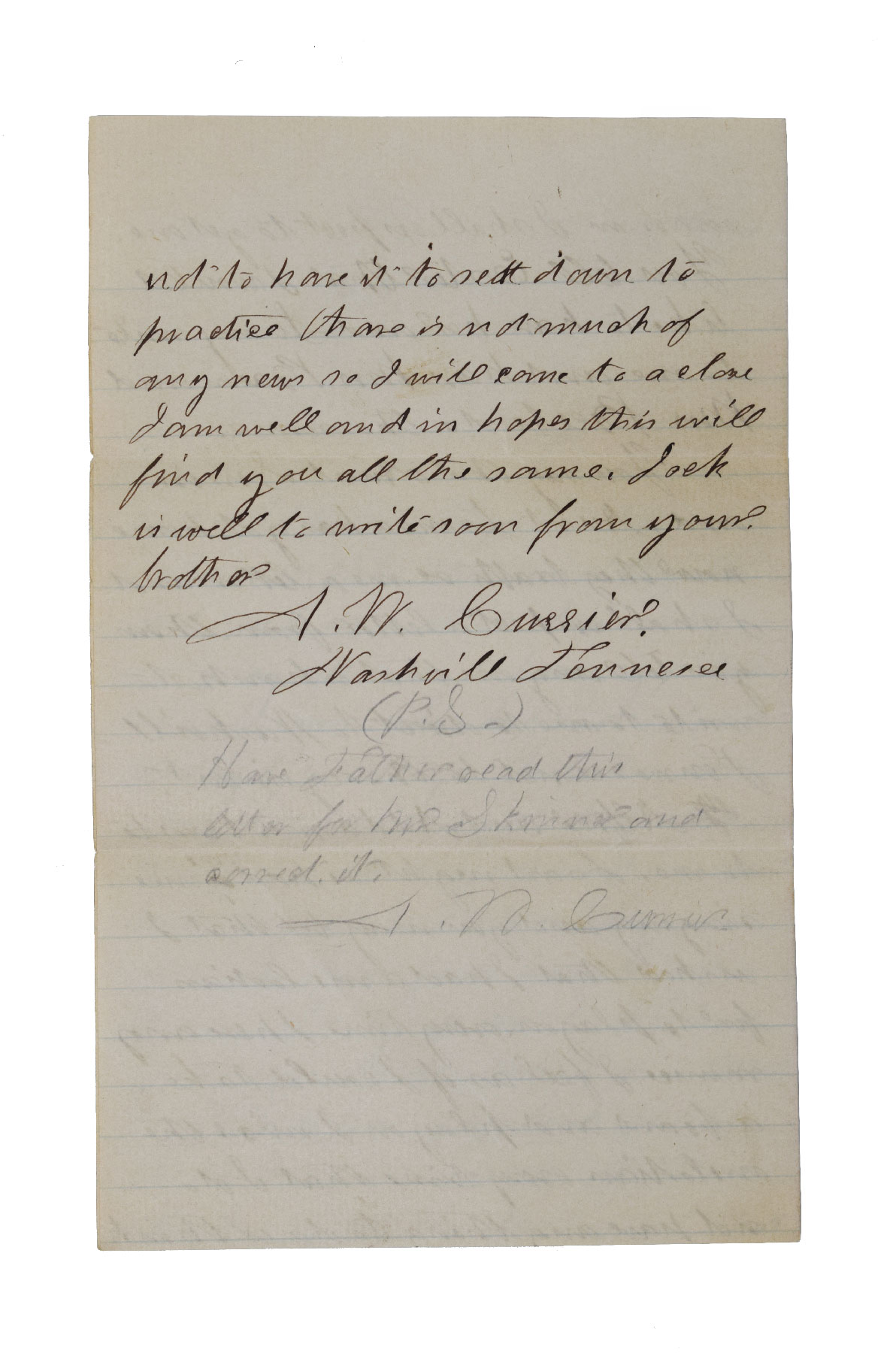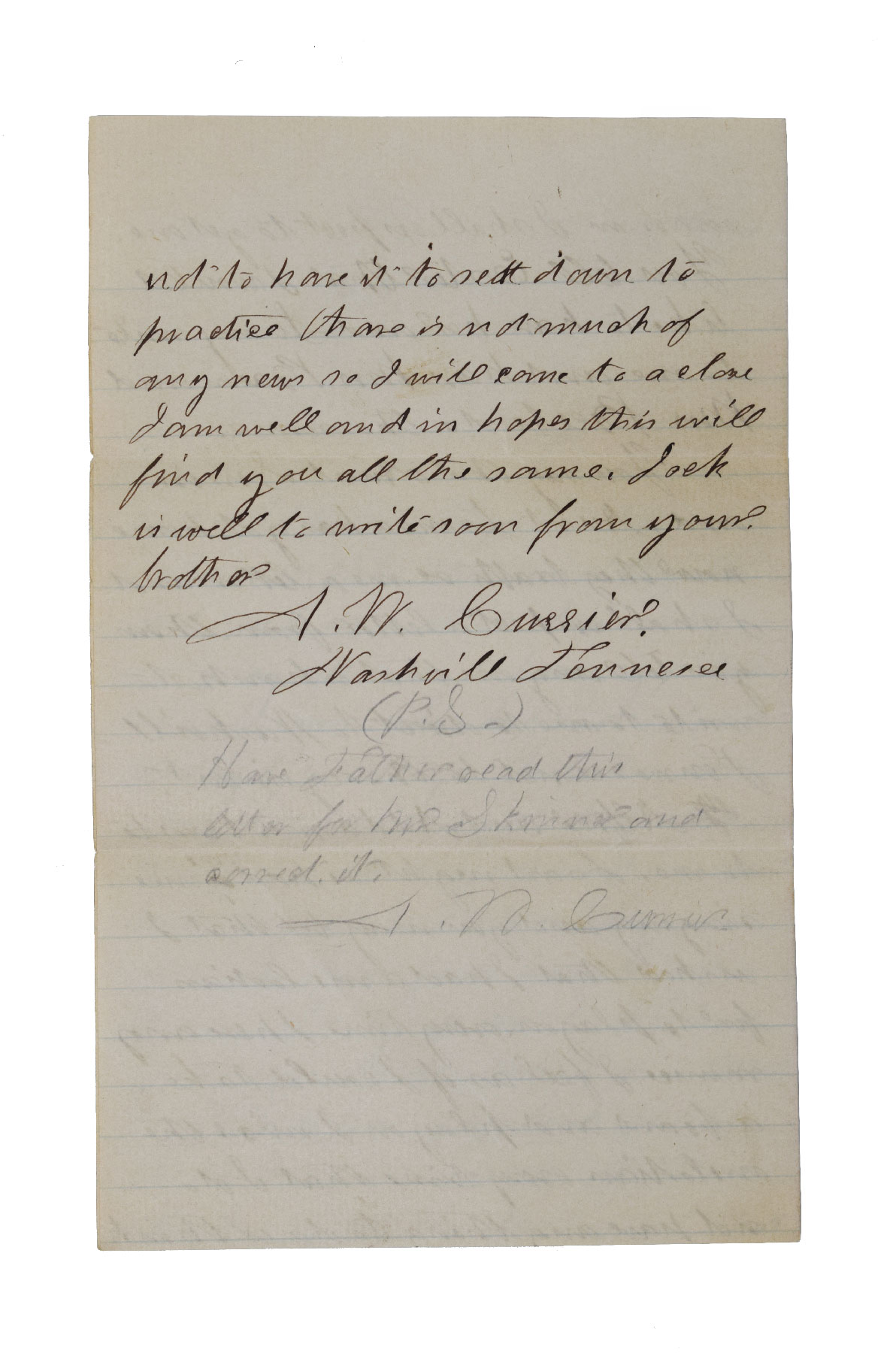 sold out
1862 Letter - 1st Michigan Engineers & Mechanics - Murfreesboro Skirmishes - Longs to Play Melodeon in Camp
Item No. SQ1802488
This is an interesting Civil War soldier letter written upon decorative stationery featuring an infantryman in camp. The letter was by Arthur W. Currier, an Artificer in the 1st Michigan Volunteer Engineers and Mechanics. Engineer units like Currier's were responsible for constructing, repairing, and sometimes destroying roads, railroads, bridges, and fortifications. Written on December 28, 1862, the letter mentioned fighting in which "two brigades and 500 cavalry" were captured, which was likely in reference to the several skirmishes that occurred leading up to the Battle of Stones River on December 31. Currier also mentioned the men singing in camp and how he longed to play his melodeon, a small pump organ played like a small piano and operated by pumping air through bellows with the feet. The remainder of the letter concerns the folks at home and the familiar soldier's refrain of not receiving enough letters from home. The letter reads, in part:
As today is Sunday I thought that I would write to you, although I have not heard from anyone from the rapids in over two months and a half but are a looking for one every day from some of you....
Yesterday our army was a fighting all day and the report is that they captured two brigades and 500 cavalry and went into Mumford burrow [Murfreesboro]. Hope it is so. I sent a paper to Father yesterday. I have looked for a letter for three or four days back but as the railroad has been cut off I have not got any but the first mail that comes in I shall expect to get one. You tell Ester that I would like to have her and Lorry write to me and have Mrs Bacon and Mrs Beef do the same.
Last night we had some nice singing and you may bet that I wished that I had a melodeon for to play on. Every time I hear any music I feel as if I could take a board and play on [it]. I miss the melodeon every time that I do not have anything to do or think not to have it to set down to practice.
The letter is written on all four pages of a 4 3/4" x 7 1/2" stationery sheet. The paper is in excellent, sturdy condition, not stiff, and not particularly delicate. There are two creases at the locations of original folds. Very little wear to edges and corners.