1861 Telegraph to General Nathaniel Lyon & Colonel Frank P. Blair - Simon Cameron Orders 5,000 Arms to St. Louis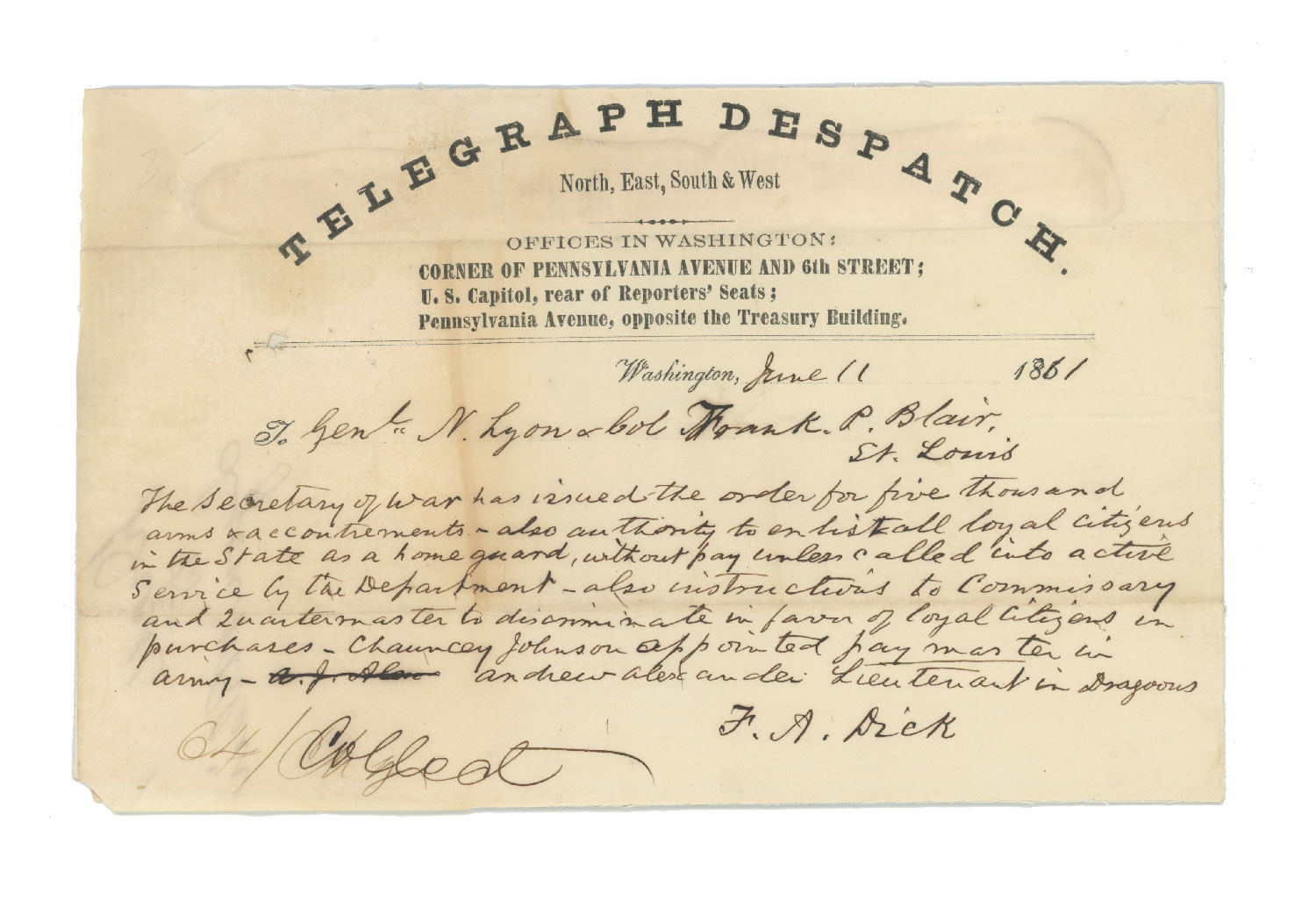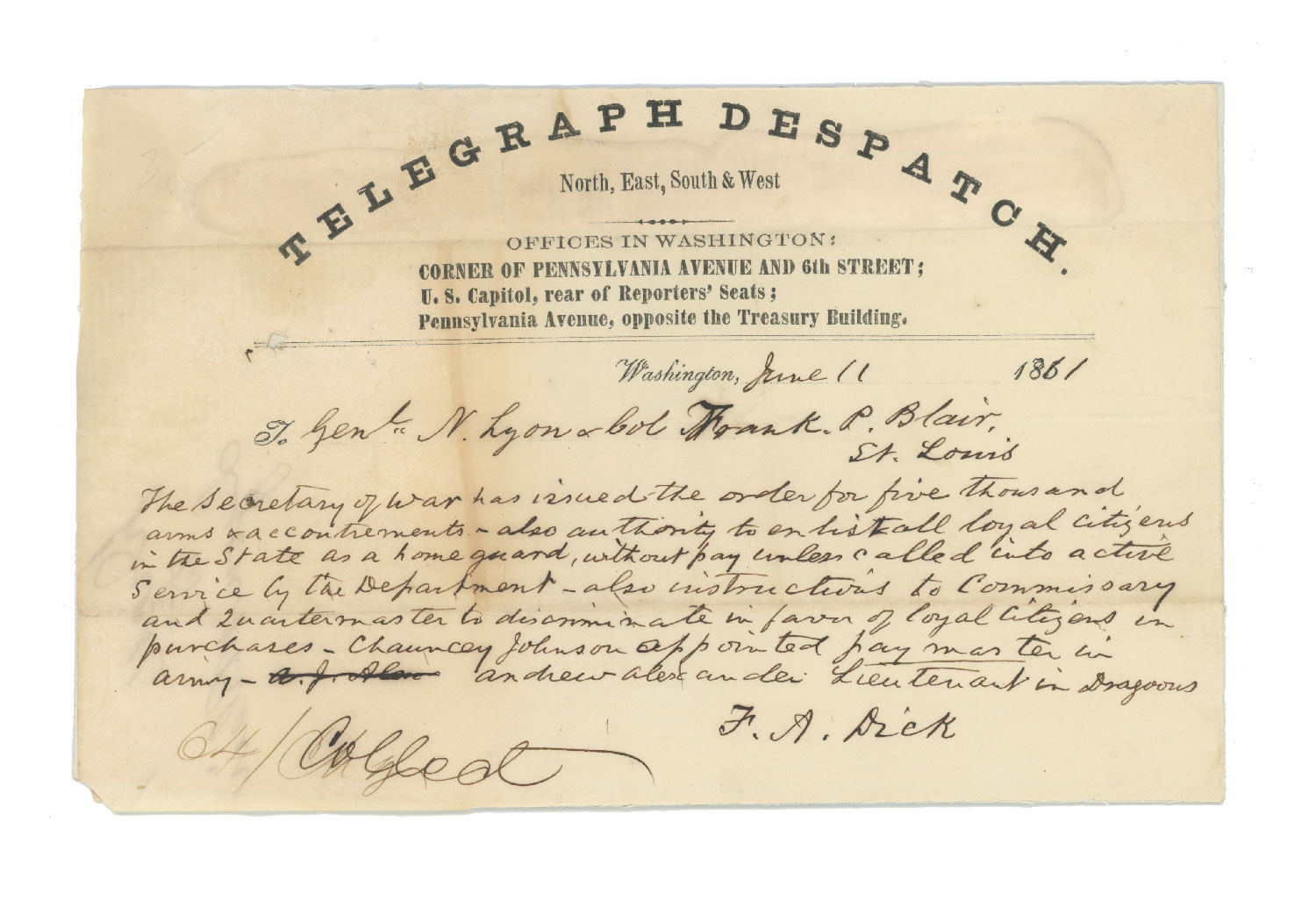 sold out
1861 Telegraph to General Nathaniel Lyon & Colonel Frank P. Blair - Simon Cameron Orders 5,000 Arms to St. Louis
Item No. 3370391
An important telegraph to Union General Nathaniel Lyon and Colonel Frank P. Blair in St. Louis, Missouri, dated Washington, D.C., June 11, 1861. The telegraph is written and signed by Franklin A. Dick, who was Lyon's assistant adjutant general. All three men were involved in the attempts to keep Missouri in the Union and the tragic events at Camp Jackson a month earlier. The telegraph informed Lyon and Blair that Secretary of War Simon Cameron had ordered five thousand stands of arms to St. Louis, weapons that would arm the pro-government volunteers that would keep Missouri in the Union. Lyon had sent Dick to Washington to consult with Postmaster General Montgomery Blair (Colonel Blair's father). The two visited President Lincoln and Secretary of War Simon Cameron to lobby for the removal of General William S. Harney as commander of the Department of the West. Harney, Dick and Blair argued, was too lenient toward Missouri secessionists. Dick soon returned to St. Louis, and Harney was ousted. Given the date and location on the telegraph, the subject of additional arms must have come up during this same meeting with Lincoln and Cameron. The telegraph reads, in full:
The Secretary of War has issued the order for five thousand arms & accoutrements. Also an authority to enlist all loyal citizens in the state as home guard, without pay unless called into active service by the Department. Also instructions to Commissary and Quartermaster to discriminate in favor of loyal citizens in purchases. Chauncey Johnson appointed pay master in army. Andrew Alexander Lieutenant in Dragoons.
The telegraph has been mounted on a thick card, adhered only at the top left corner, and is marked at the lower corner "64/Collect". It measures about 7 3/4" x 4 3/4".