1862 Enlistment Papers for Private William H. Parker, 1st Connecticut Heavy Artillery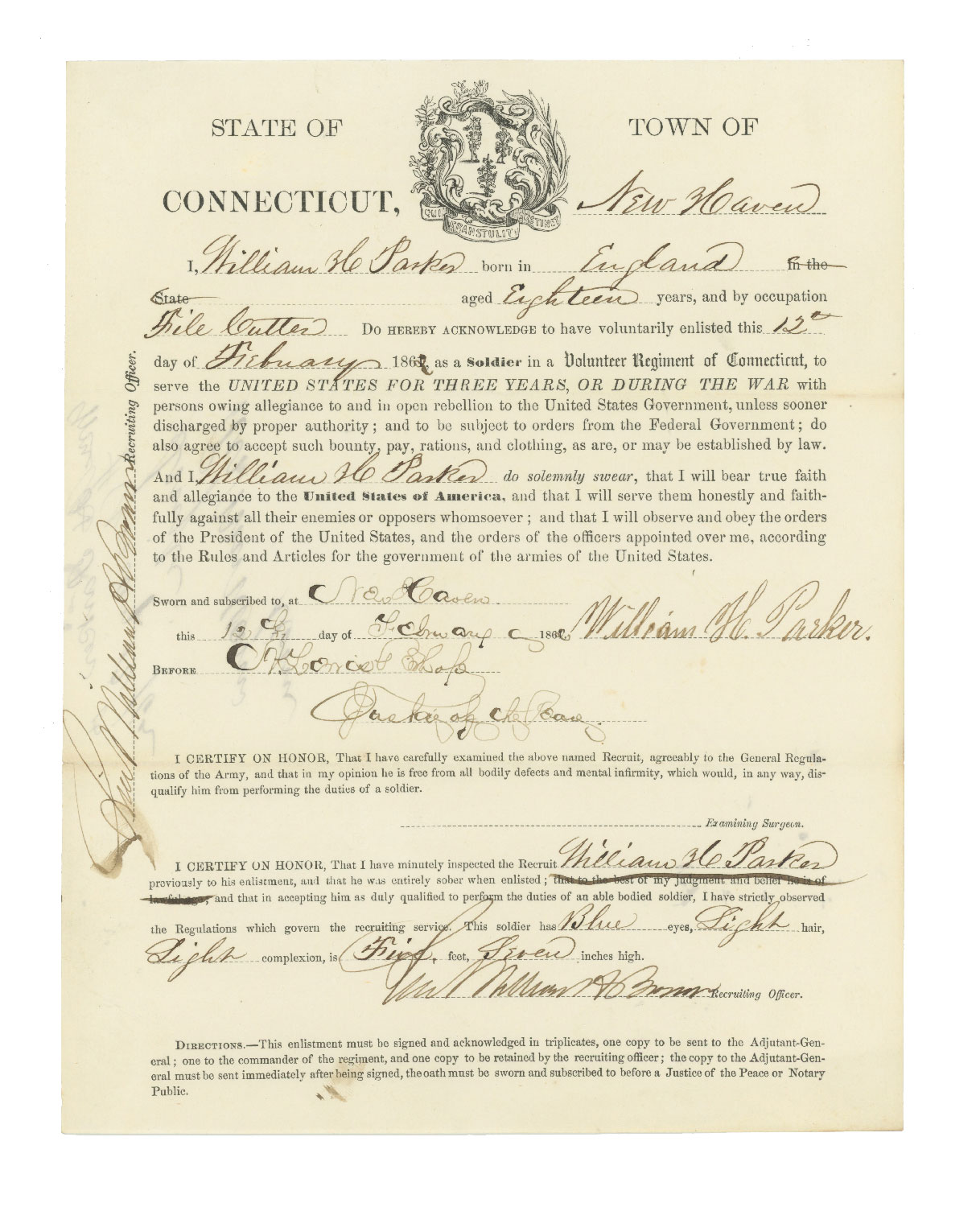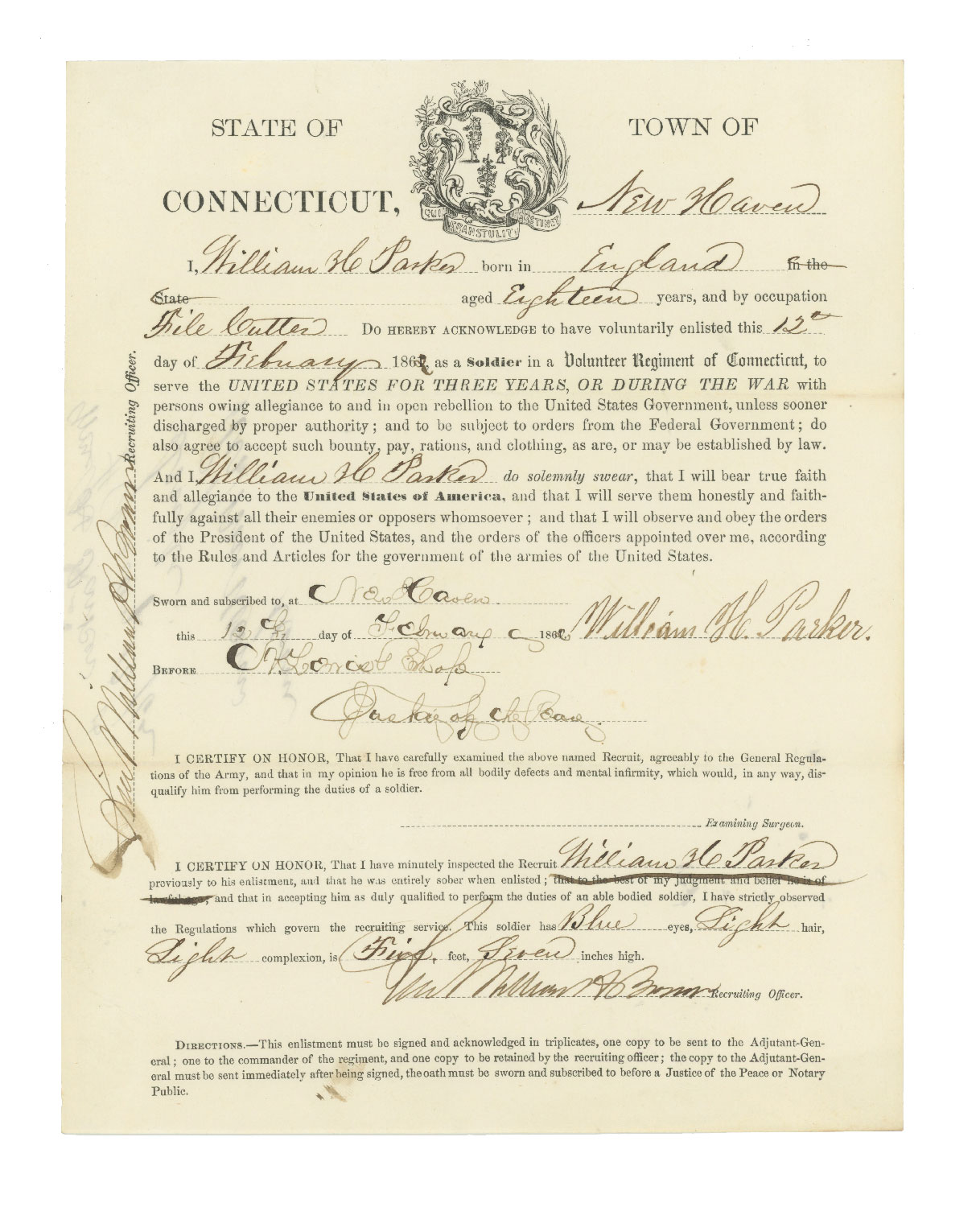 1862 Enlistment Papers for Private William H. Parker, 1st Connecticut Heavy Artillery
Item No. 9010374
Offered here is a nice Civil War enlistment document from Connecticut for Private William H. Parker. Parker is listed as having been born in England. He was twenty-one years old and employed as a file cutter at the time of his enlistment at New Haven in February 1862. He went on to join Company M of the 1st Connecticut Heavy Artilleryand served through the end of the war. The enlistment paper was signed in two places by Parker. It was witnessed and signed by a justice of the peace, whose signature I am unable to decipher. It is also signed in two places by Lieutenant William H. Brown, who was the recruiting officer as well as an officer of Company M.
Briefly docketed on reverse.
The document measures about 7 1/2" x 9 1/2" and is in excellent condition. Very little wear to edges and corners. Little foxing or toning. Creased where originally folded.