1863 Order - Colonel William Blaisdell Circular to his 3rd Corps Brigade - Army of the Potomac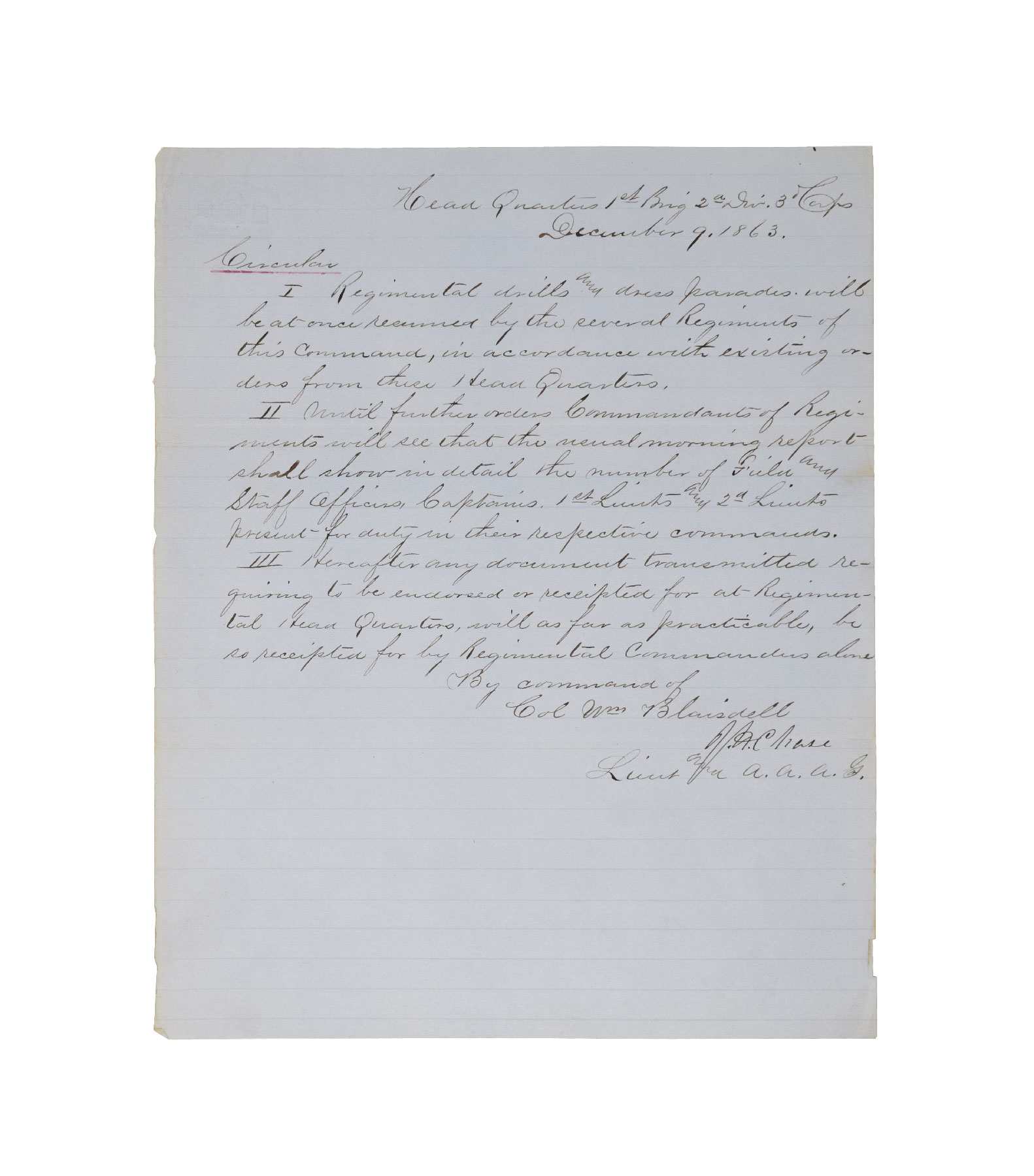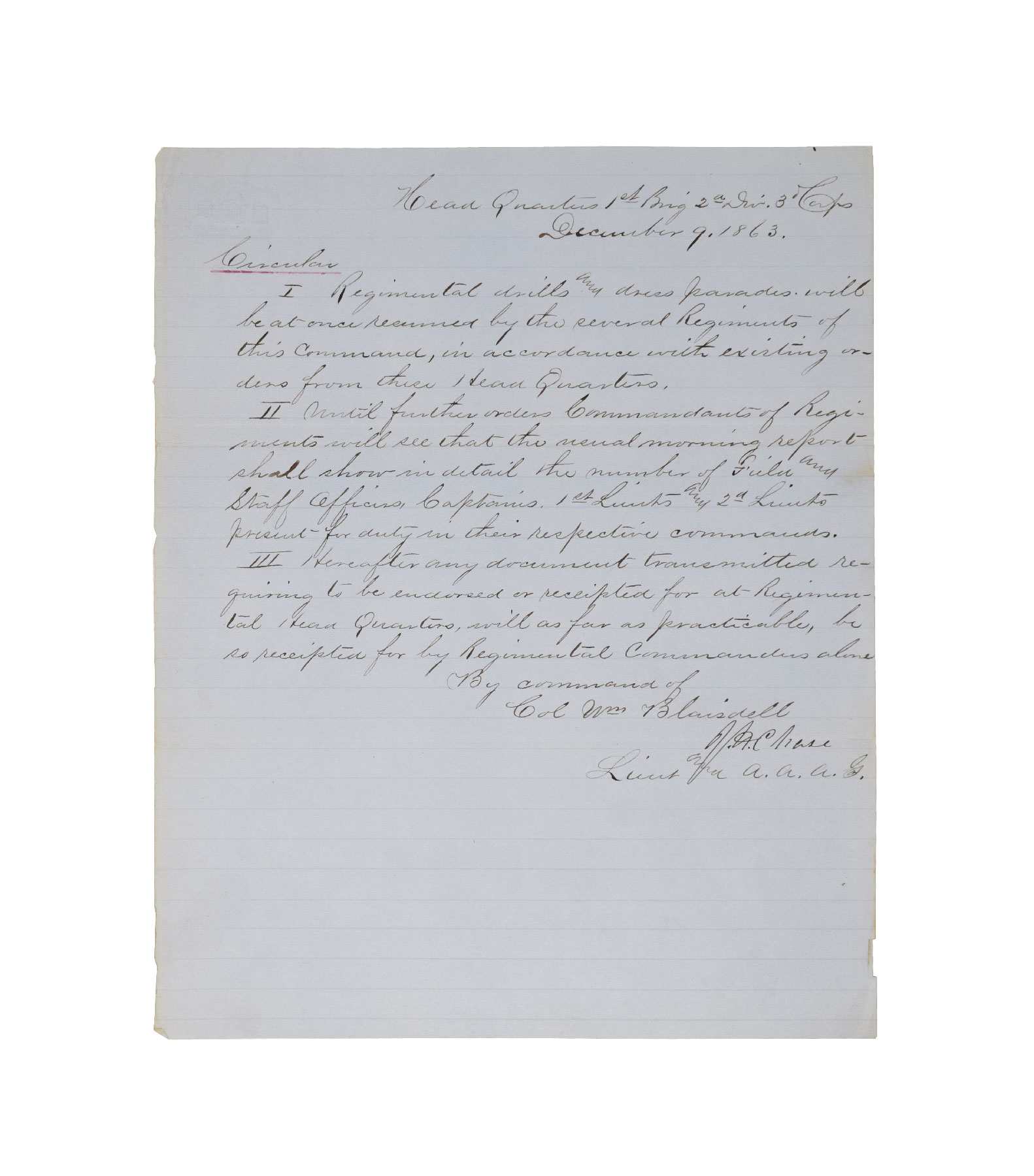 1863 Order - Colonel William Blaisdell Circular to his 3rd Corps Brigade - Army of the Potomac
Item No. 2648655
Offered here is an interesting 1863 circular from Colonel William Blaisdell to the officers of his brigade (1st Brigade, 2nd Division, 3rd Corps, Army of the Potomac). It was written by Lieutenant Joseph Haskall Chase of the 16th Massachusetts, who served as brigade adjutant. The circular reads:
Head Quarters 1st Brig. 2nd Div. 3rd Corps
December 9, 1863.
Circular
I. Regimental drills and dress parades will be at once renewed by the several Regiments of this command, in accordance with existing orders from these Head Quarters.
II. Until further orders Commandants of Regiments will see that the usual morning report shall show in detail the number of Field and Staff Officers, Captains, 1st Lieuts, and 2nd Lieuts present-for duty in their respective commands.
III. Hereafter any document transmitted requiring to be endorsed or receipted for at Regimental Head Quarters, will as far as practicable, be so receipted for by Regimental Commanders alone.
By command of
Col Wm Blaisdell
J. H. Chase
Lieut and A.A.A.G.
Docketed on reverse.
The circular was written upon a single 7 3/4" x 9 3/4" blue stationery sheet. The paper is in excellent condition. No stiffness. Very little wear to corners and edges. Left edge is a bit rough where it was removed from its other half. Creases where originally folded.