Collection of 3 Discharge Documents Related to Private Horace A. Gregory, 7th Iowa Volunteers, Including Autograph Signature of General John A. Rawlins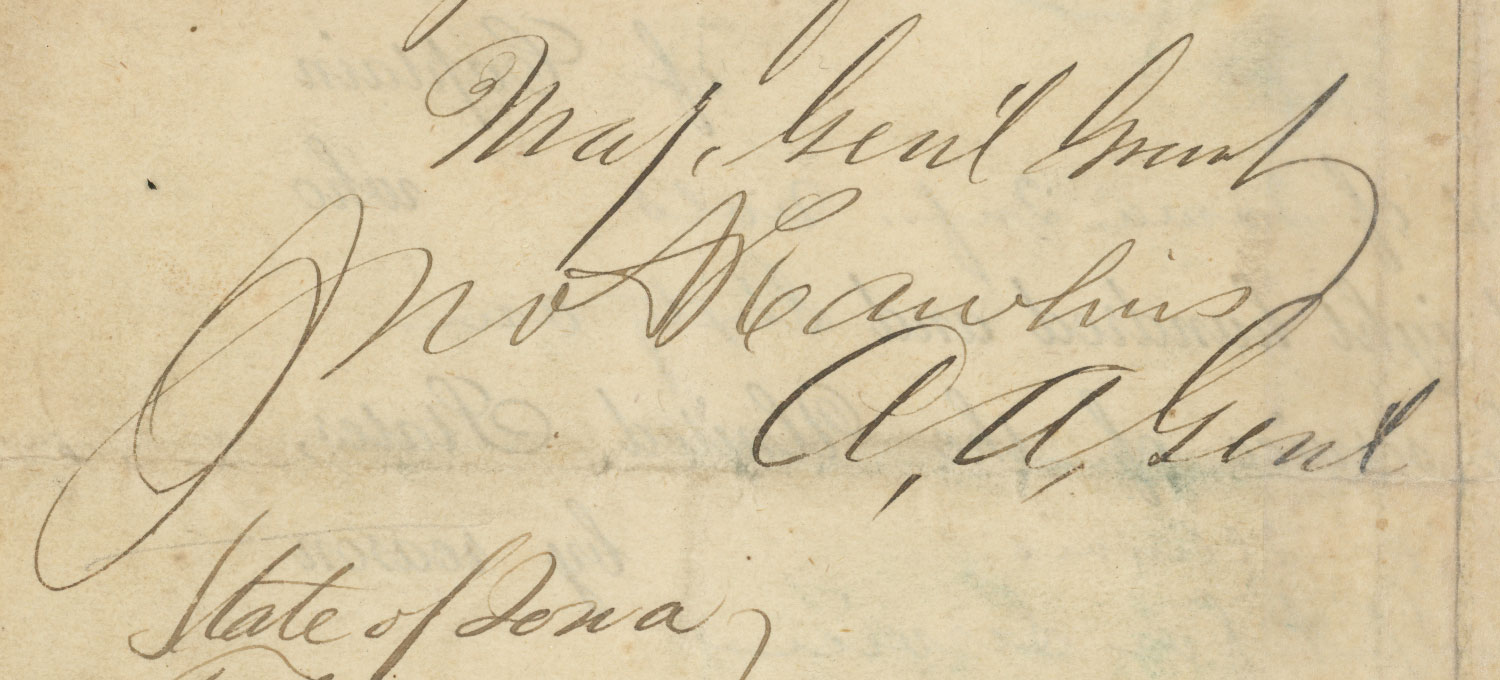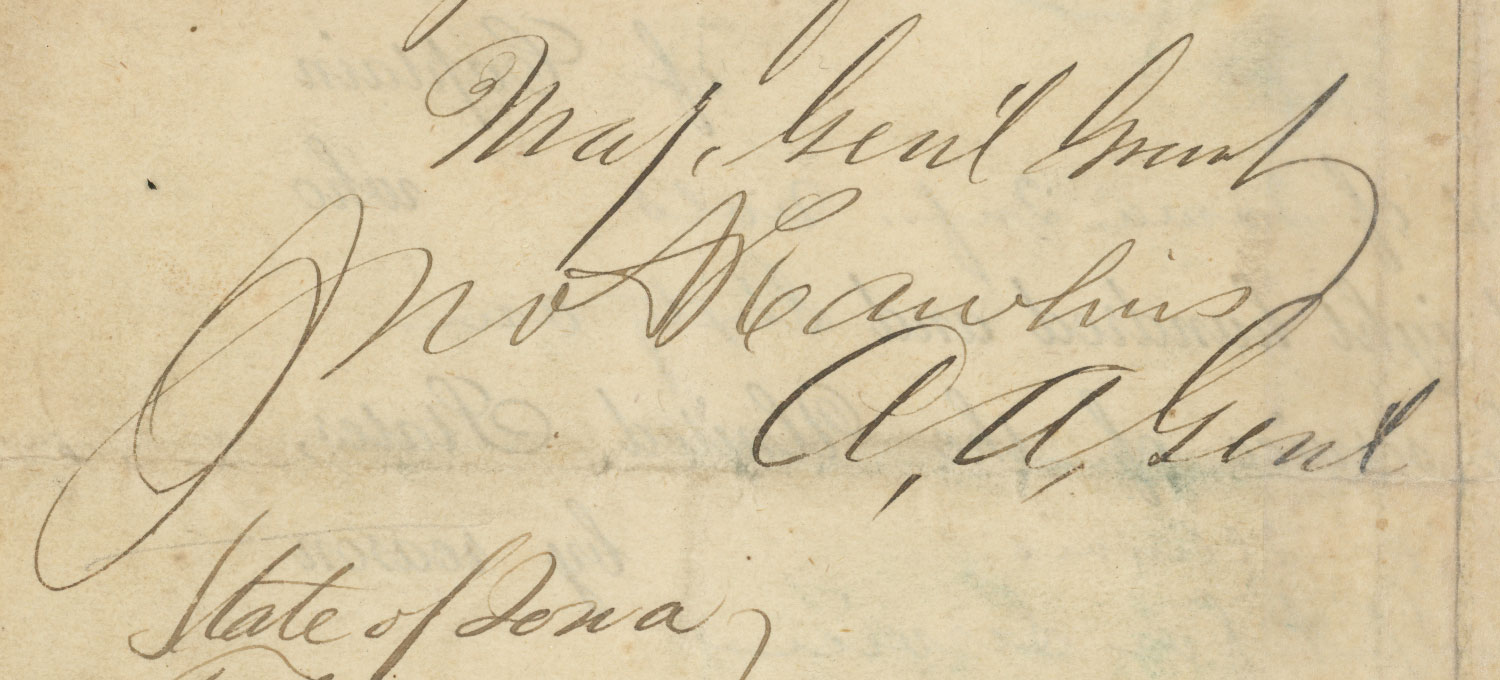 sold out
Collection of 3 Discharge Documents Related to Private Horace A. Gregory, 7th Iowa Volunteers, Including Autograph Signature of General John A. Rawlins
Item No. 9518732
A nice collection of three discharge documents related to Private Horace A. Gregory of the 7th Iowa Volunteers, one of which includes the autograph signature of General John A. Rawlins. Private Gregory had been wounded at the Battle of Belmont in November 1861 and was granted his discharge on March 31, 1862 from Pittsburg Landing, just six days before the Battle of Shiloh. Gregory returned to the service in June 1864 as a sergeant in the 47th Iowa, a 100-day regiment. The three documents are:
Gregory's original discharge document from the 7th Iowa dated March 31, 1862, and signed by Captain Gideon Gardner and Lieutenant Colonel James C. Parrott. The reason for discharge is listed as "a gun shot wound received in his right leg rendering unfit for service." It is docketed on the reverse, dated March 28, 1862, from General Grant's headquarters indicating that Gregory was to be discharged by Grant's order, which is signed by Grant's adjutant, General John A Rawlins. Measures about 11" x 8 1/4" and is in good condition with delicate folds reinforced with document tape. Mild wear to edges and corners. Light toning.

A hand-written copy of the above discharge, certified by Judge William B. Fairfield, the provost marshal of Floyd County, Iowa. Judge Fairfield wrote that the document should be forwarded to Washington, DC for "the purpose of procuring bounty." Written on a large legal-size sheet measuring about 8" x 12 1/4". Good condition with several vertical and horizontal creases where originally folded. Light foxing and toning.

Gregory's discharge document from the 100-day 47th Iowa Volunteers, dated September 28, 1864 and citing the expiration of the regiment's term. It is signed by Captain John S. Goshorn commanding Company E, as well as Captain James F. Millar of the 14th US Infantry, the mustering officer. (Interestingly, Captain Millar would be killed by Apache Indians in March 1866 while traveling between Fort Yuma and Fort Grant in Arizona.) Measures about 8 1/2" x 10 3/4". Good condition with even toning and creased where originally folded.