1863 Binder of War Department General Orders - Kept by Staff of 3rd Brigade, 2nd Division, 3rd Corps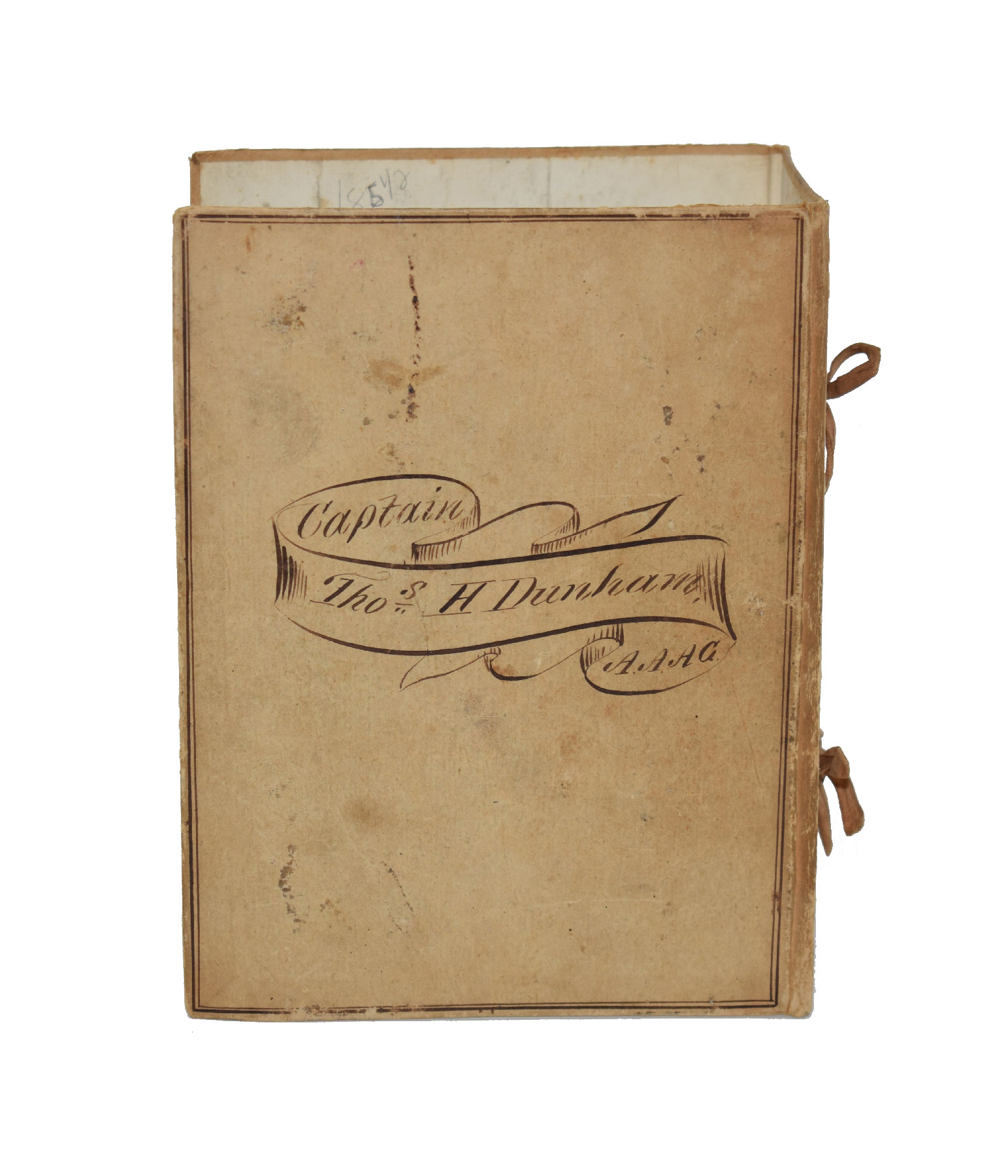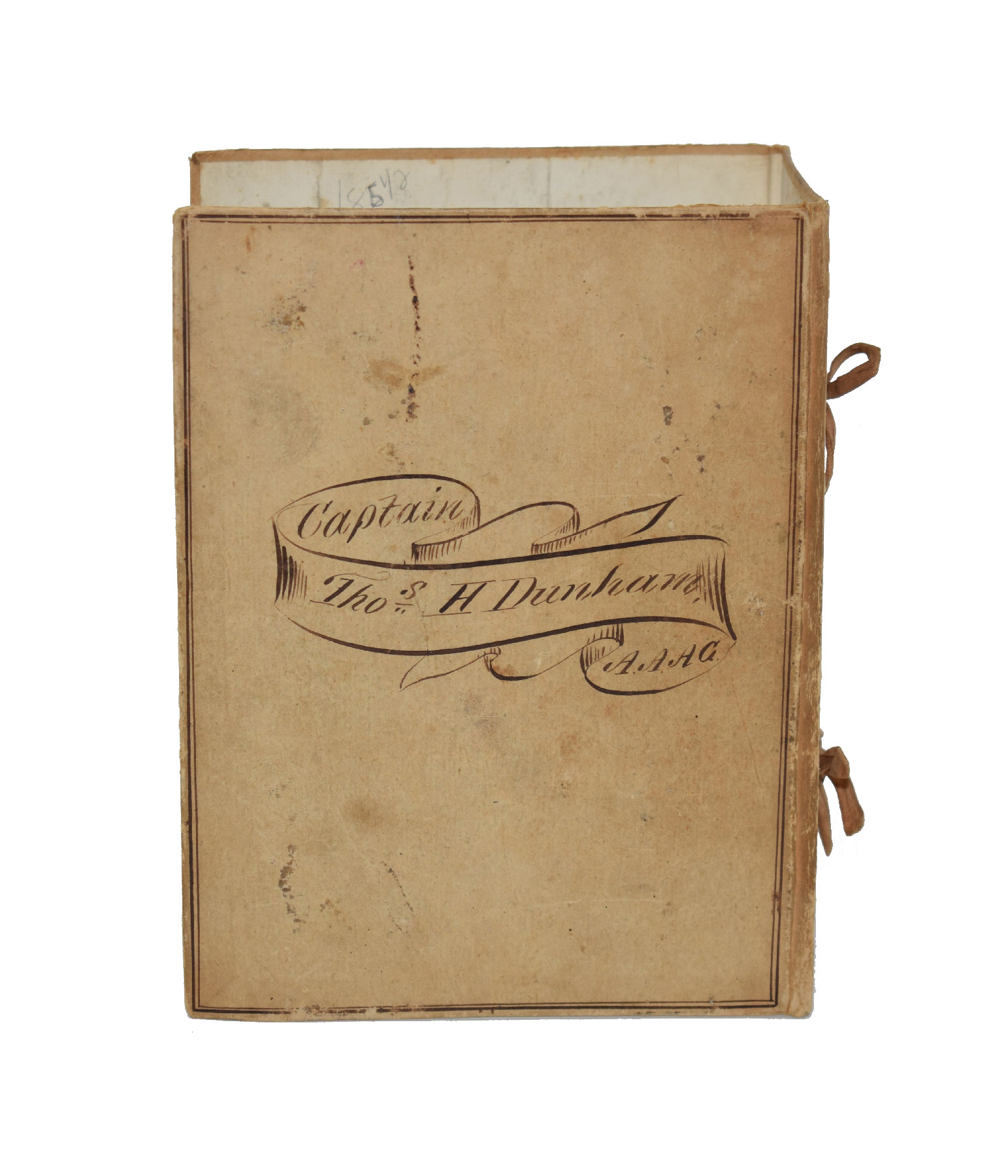 1863 Binder of War Department General Orders - Kept by Staff of 3rd Brigade, 2nd Division, 3rd Corps
Item No. 9784541
Offered here is a one-of-a-kind item from the Civil War. This original binder includes more than 25 General Orders documents. These documents were among an archive of documents from the Brigade staff of the 3rd Brigade, 2nd Division, 3rd Corps, Army of the Potomac. General Orders such as these were printed and distributed to the various commands as a way of spreading official information to the troops. They were collected in this binder by Captain Thomas H. Dunham, brigade adjutant, who had started the war as a private in the 11th Massachusetts Volunteers, worked on brigade and division staffs after being wounded at Chancellorsville and the Wilderness, and finished the war as Colonel of the 11th (he earned a brevet brigadier's commission for his service). Dunham's name is inscribed on the back cover as well as inside the front cover. The binder has four holes in its decorated spine, where pink ribbon has been threaded through. The ribbon could then be threaded through the holes in the documents to fix them within the binder, though the condition of both the ribbon and the documents indicates to me that they were never bound. When I received them, there were 275 orders simply stacked and unbound inside the binder.
The measurements of the binder's front cover are 5 1/2" x 7 1/2". The spine's width is 3 1/8". Inscribed on the front cover is: "GENERAL ORDERS, WAR DEPARTMENT, 1863." Inscribed on the spine: "SERIES 1863, GENERAL ORDERS, WAR DEPARTMENT." Inscribed on the back cover: "Captain Thos H Dunham. A.A.A.G." Written on the inside front cover is: "T. H. Dunham, Needham, Mass." Some toning and light wear to edges and corners. Folds are strong.
The Orders themselves vary in topic, but are of more mundane interest. Several have to do with laws and regulations passed by the Congress. Others relate to paymaster regulations, military inspectors, the quartermaster department, "phonographic reporters," etc. A couple orders are pasted to the backs of other orders--it's likely they were delivered together to Brigade in this way. General Orders such as these were often printed in the field by the Army's portable printing presses that began operation in 1863. Documents were also printed in local Virginia print shops near the Army, and in larger print shops in Washington and other cities. For more fascinating information about the Army of the Potomac's printing processes, Google "Civil War Field Printing" to find the National Museum of American History's informative page on the topic.