1865 Order - 25th Corps Artillery Battery Commanders to Prepare Absentee Lists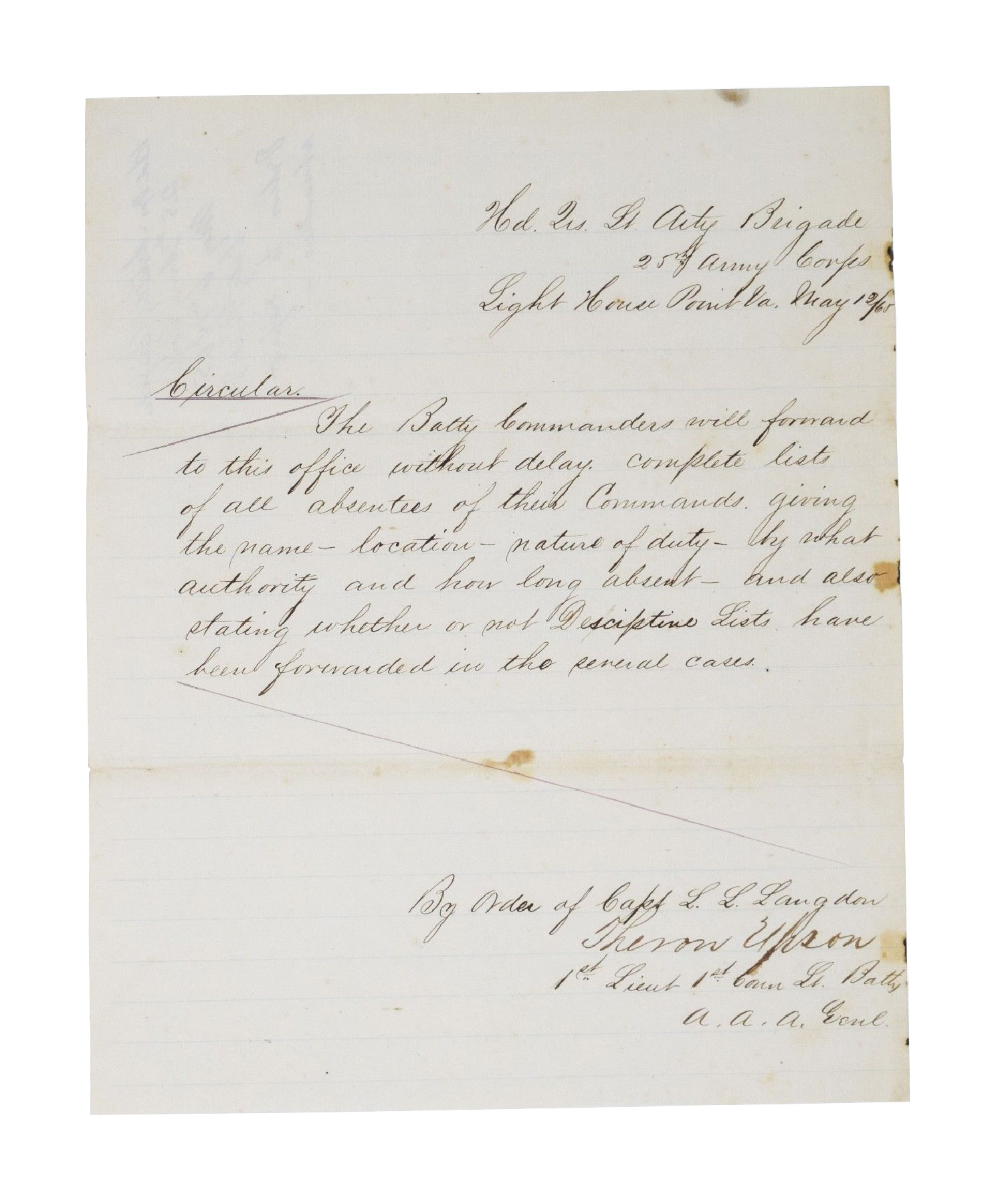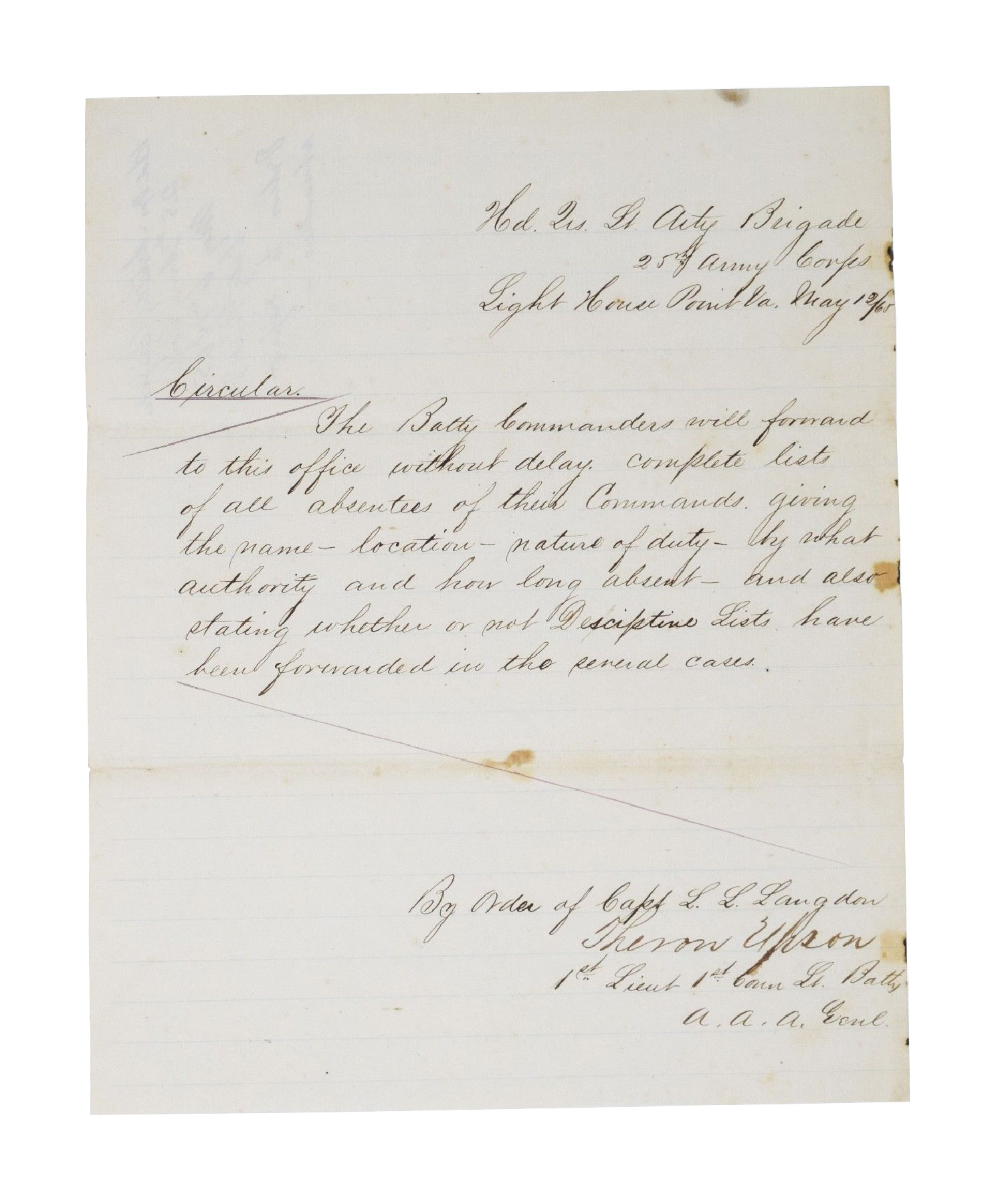 1865 Order - 25th Corps Artillery Battery Commanders to Prepare Absentee Lists
Item No. 2625458
Offered here is an interesting May 1865 circular written and signed by 1st Lieutenant Theron Upson, of the 1st Connecticut Light Battery (and A.A.A.G. to Captain L. L. Langdon, commanding the 25th Corps Artillery Brigade), ordering battery commanders to prepare lists of absentees. The order reads:
Hd. Qrs. Lt Arty Brigade
25th Army Corps
Light House Point Va. May 12/65

Circular.

The Batty Commanders will forward to this office without delay complete lists of all absentees of their Commands, giving the name -- location -- nature of duty -- by what authority and how long absent -- and also stating whether or not Descriptive Lists have been forwarded in the several cases.

By Order of Capt L L Langdon
Theron Upson
1st Lieut 1st Conn Lt Batty
A.A.A. Genl.
The order is docketed on the reverse side.
The document measures 7 3/4" x 9 3/4". The paper is in good condition and isn't stiff or particularly delicate. Some minor wear to corners and edges. Some foxing.