1863 Special Order Signed by General Edward D. Townsend, War Department Adjutant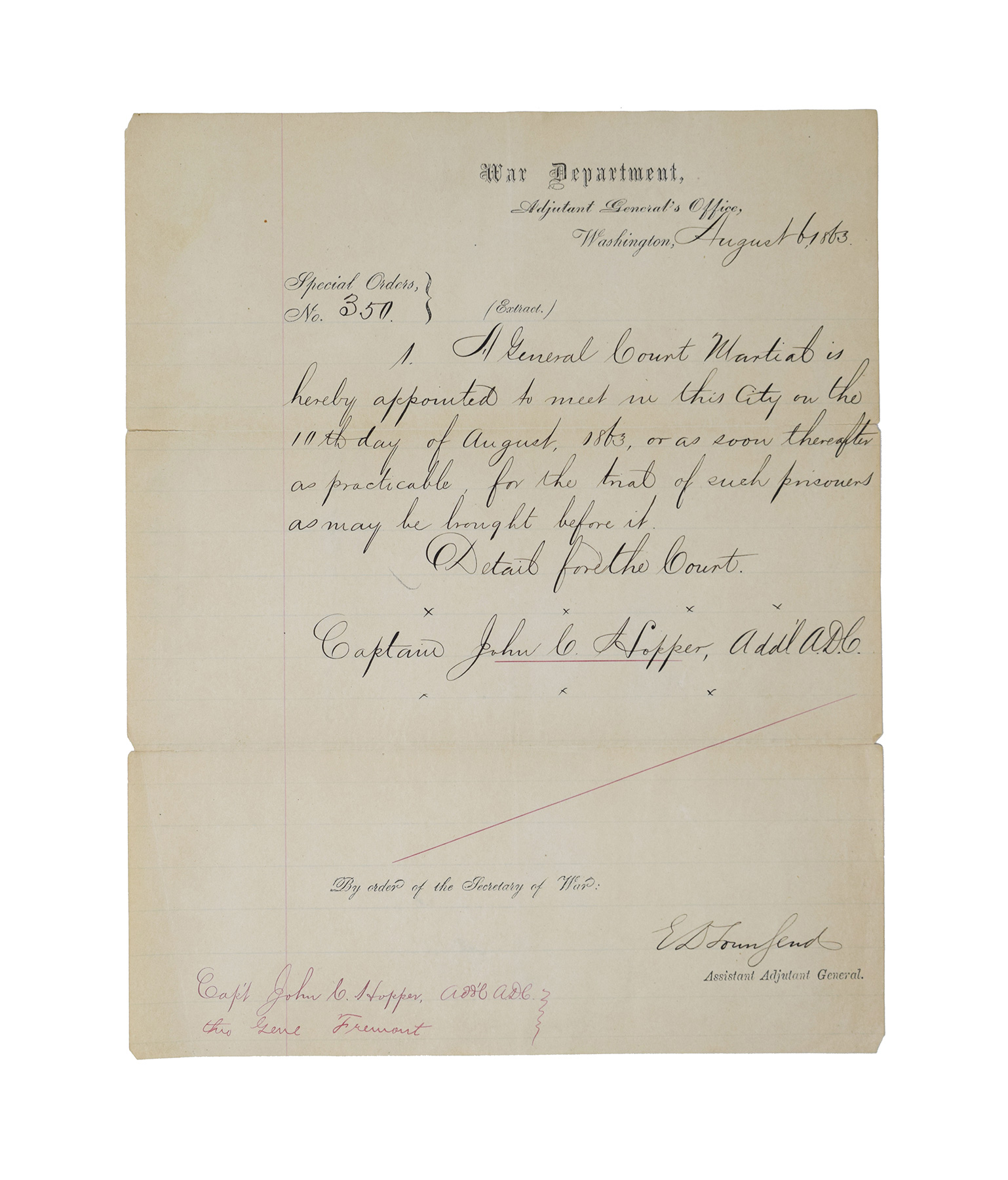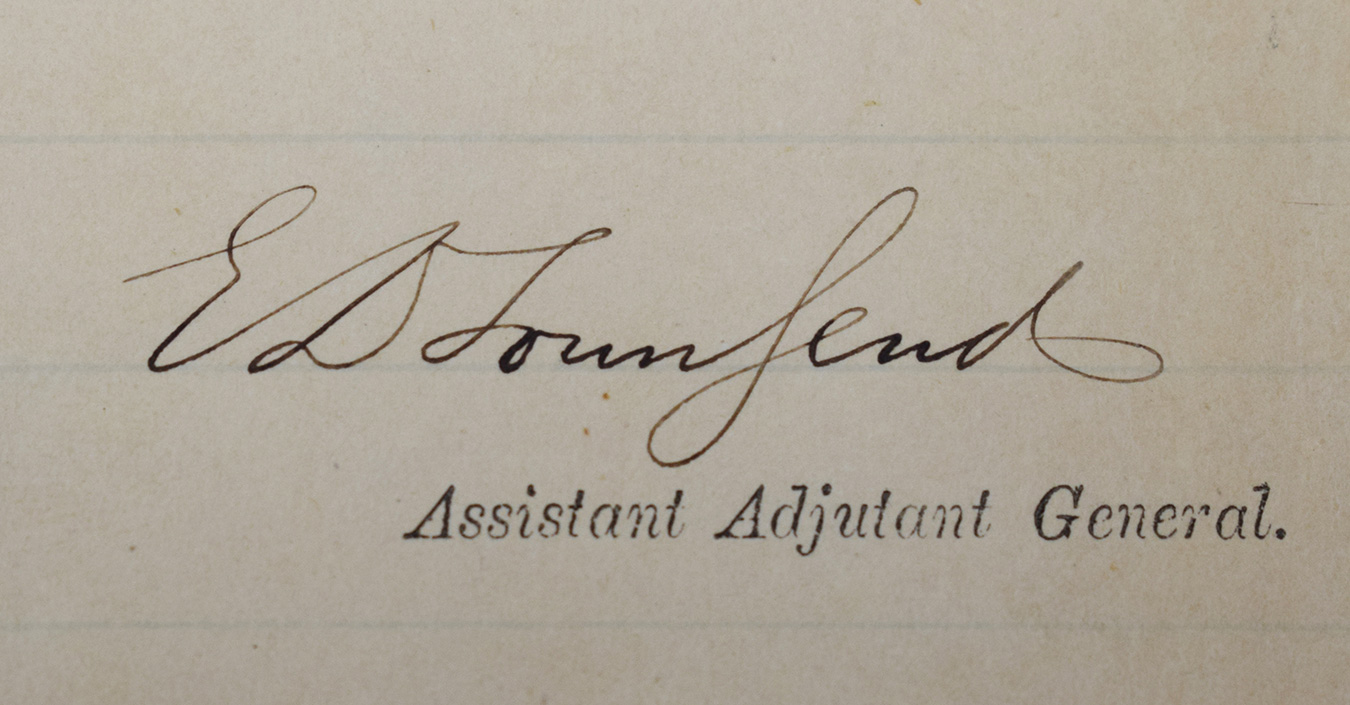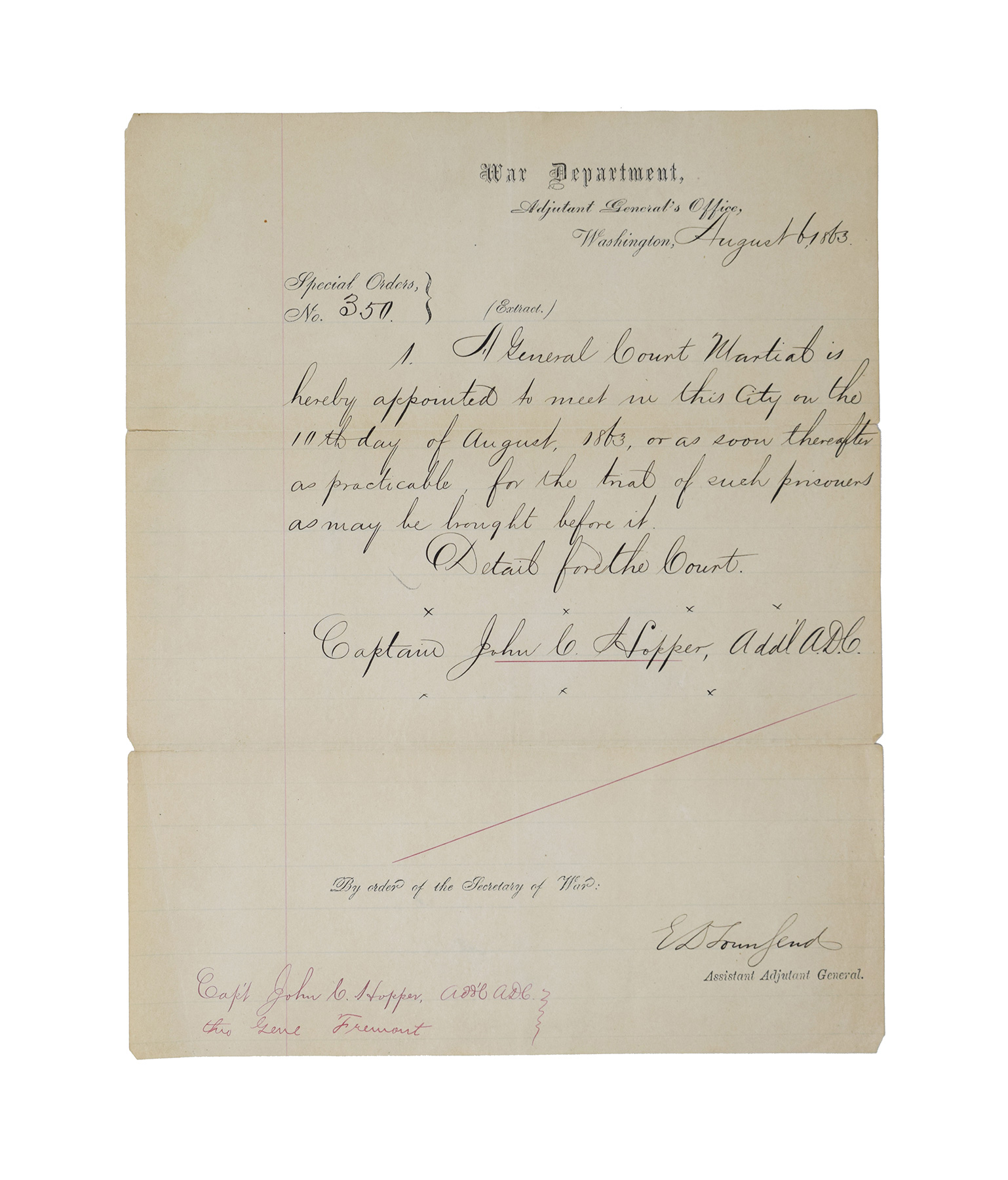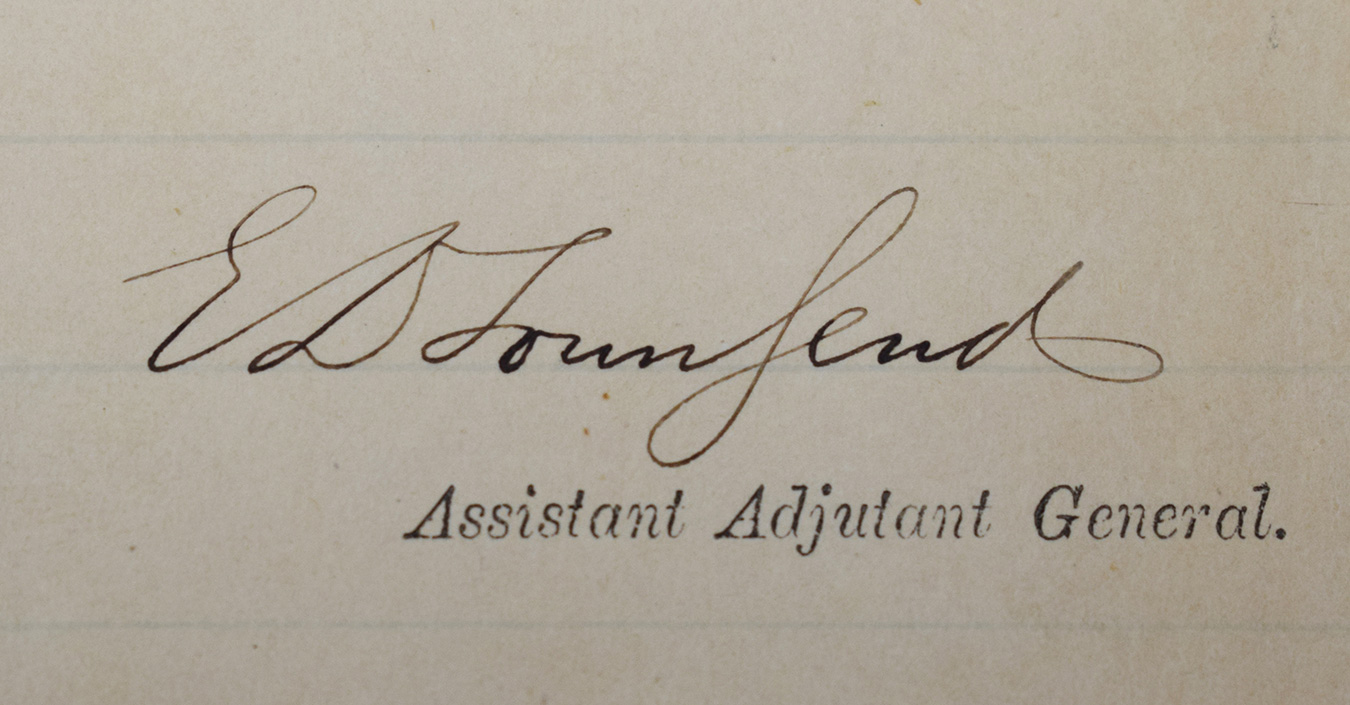 1863 Special Order Signed by General Edward D. Townsend, War Department Adjutant
Item No. 7832373
Offered here is a very interesting August 1863 Civil War document on War Department letterhead, signed by General Edward D. Townsend, Assistant Adjutant General of the Army. The document detailed Captain John C. Hopper to an upcoming court marital proceeding in Washington. Hopper was, at the time, an aide-de-camp to General John C. Fremont, serving as that general's "chief of scouts and spies." The document reads:
War Department
Adjutant General's Office
Washington, Ausust 6, 1863

Special Orders,
No. 350.

I. A General Court Martial is hereby appointed to meet in this City on the 10th day of August, 1863, or as soon thereafter as practicable, for the trial of such prisoners as may be brought before it.

Detail for the Court.
Captain John C. Hopper, Add'l A.D.C.

By order of the Secretary of War:

E.D. Townsend
Assistant Adjutant General.
The document measures about 8" x 10". The paper is in good sturdy condition, not stiff, and not particularly delicate, save for at the creases, on the ends of which are shallow tears. Very little wear to edges and corners. Light toning on left margin. Strong, clear, and legible throughout with a strong ink signature by Townsend.